Headteacher's Welcome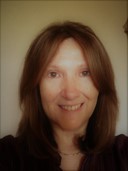 I am pleased to welcome you on behalf of the Directors, staff and students of Red Rose School.
The school has now been established for twenty five years and, throughout this time, students have all come  from a background of struggling to thrive within mainstream school setting. Generally, their self-esteem will have suffered and many have also felt isolated because of their learning differences. Each family has a unique story to tell, but we are here to listen, support and do everything we can to make a pupil's transition and inclusion into the Red Rose family, a happy experience.
 From its foundation of Christian care, we remain dedicated to providing a positive learning environment where every child has opportunity to reach his or her true potential whilst feeling loved and safe.
Class sizes are very small so that we can support each student socially and emotionally in their journey towards gaining qualities and qualifications for further education and beyond!
 I hope you enjoy your visit to our website: For prospective parents or interested visitors, it has been designed to help you find out more about who we are and what we do.  For all our Red Rose families, I hope the website provides you with links to information concerning your son or daughter's education.
Please feel free to contact us if you have any questions or would like to come and see us.

Mrs Gill Makinson
Head Teacher
Red Rose School